True Custom Home Development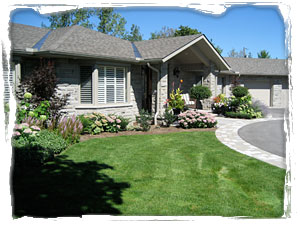 Audrey Meadows is a true Custom Home development. There are no set home plans that you must choose. At Audrey Meadows you are in the driverís seat. You get the chance to plan and build the home of your dreams.
Audrey Meadows does not ask you to sacrifice anything.
We will work with you, your home plan architect, your landscape architect and designer to ensure that your home meets and exceeds the home of your dreams.
In this regard, the subdivision design offers several unique features:
48 estate residential lots, each consisting of 1 acre (0.4 ha) or larger.
17 estate lots back onto forest land.
14 estate lots will accommodate housing plans for rear or side walk-outs.
5 estate lots back onto an ecological enhancement area that was deeded to the municipality.
9 estate lots back onto rolling farmland, owned by Audrey Meadows.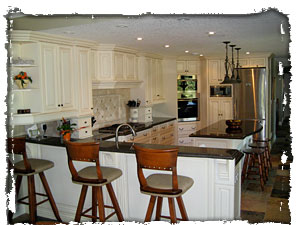 Sight lines from every lot and streetscape have been planned to gain access to the natural beauty of the development. Landscaping on each lot will be substantial and will be consistent throughout the development.
The building lots at Audrey Meadows are reasonably priced and reflect current market conditions. Please compare the price of our lots to any similar in the township or GTA. These lots are priced fairly and will hold their value.